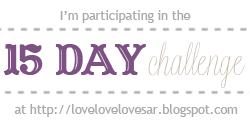 Wow! What a wonderful stay-cation I've been having!! Today is my birthday and the fun is just going to continue!! I can't wipe the smile off my face!! [Day 7]: Recommend a book for us to read. Why is it important/special to you? I have several books I LOVE!!
1) Let's start with the obvious:
The Bible!
It's pretty much the best out there! You don't even have to read it cover to cover! You can skip around!!
2)
Twilight!
I love me some Twilight books- I have read them twice! And will probably read again before the final movie comes out in NOVEMBER!!
3)
50 Shades of Grey!
WOW! WOW! HOLY WOW! Them books are A-MA-ZING!! Underneath the sex and "red room of pain" is a really great love story!! I will be reading them again!!