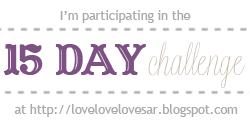 [Day 3]: Tell us about an article of clothing you're attached to.
Clothing is something I have started to LOVE! I mean- love love love! It's a lot easier to buy clothes when they are a smaller size.
That being said, I've had some major wardrobe changes within the last month- how could I not? Everything was falling off and I needed a reason to buy more!!
Thinking about that tho, for today's blog- I'd have to say I'm most deeply attached to my t-shirts. I can't get rid of them! They all hold stories. Every sorority shirt, gamecock shirt- even if they are too big or faded, I still have them. I'm actually working to make them into a big blanket!
(Slowly working- but the idea's there- if you have any tips for this girl who can't sew- let me know!)

~~~~~~~~~~~~~~~~~~~~~~~~~~
On a side note! I can't stop smiling!
Life is A-MA-ZING right now!
I'm still on a wedding high from this past weekend! Love doesn't even cover how much I ADORE my family!
This week is shaping up to be just as awesome! Today is my last day of work before my 5-Day-Staycation!! HELLO FUN!!

I have fun stuff planned every night- but beyond that- I just love my life!!
God has truly blessed me so!!

*Here's a few more pics from wedding weekend that I want to remember!*