TGIF Baby!!
This has been one CRAZY week!!
I am glad it's OVER!!
I'm hopping and popping up all over blog land today... so lets get this party started!!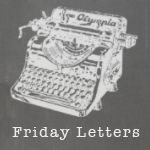 Dear Weekend:
Please go slow b/c your cousin, this week, has been brutal!
Dear Ants in my Kitchen:
I WON!!! You met your demise!
Dear House:
How are you liking your deep clean? I'm loving it!! Half way there!!
Dear Gamecocks:
As always! I'm ready to cheer you on tomorrow!!
Dear New Jeans:
Yeah- you're a size 10! That makes me wanna jump for joy!
I never thought I'd see that size!!
Whoop Whoop!!
Dear Mom:
Thanks for your unconditional love!!
You are so my BFF and I couldn't live without you!!
~~~~~~~~~~~~~~~~~~~~~~~~~~~~~~~~~~~~~~~~~~~~~
1. Something I am very proud of is

my weight loss progress in the past year! I didn't do it alone- I had the gastric bypass- but I also didn't think that was the only thing I would need to do! I have worked hard to get at this weight and size and I'm going to keep going

.
2. My favorite thing about myself is

my positive attitude. Granted, it's been a little in hiding this week- but for the most part- I love that so many things make me smile
.
3. My favorite color for fall is

garnet!! GAMECOCK GARNET! .
4. Something I've been learning lately is

that I still need to make sure I focus on me and not let ANYONE change me!! It's a very hard thing!

.
5. A book I am reading now/have read recently is

""

I have read way too many... you can see my reviews of all my recent reads here .
6. My favorite Pandora Station is
"Britney Spears Radio" takes me back to high school!! .
7. This weekend I will

be having a ladies night tonight, finishing scrubbing my house and yard, watching my Gamecocks, maybe going dancing, church, small group and oh yeah- relaxing!! .
~~~~~~~~~~~~~~~~~~~~~~~~~~~~~~~~~~~~~~~~~~~~~~~~~~~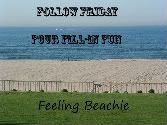 This week's statements:


1. The last time I was on vacation, I went to _Gatlinburg, TN with my mom! I can't wait for my next Vaca to Savannah to RUN my half!! Less than 2 months!!__
2. For _breakfast__I like to eat_my protein bars!! They taste just like candy!__
3. My heart hurts when_people don't think about their actions__because__I hate for someone to hurt if it can be avoided!!__.
4. Why must __we work__ just to___make money_. Where's the money trees?! :-)
~~~~~~~~~~~~~~~~~~~~~~~~~~~~~~~~~~~~~~~~~~~~~~~~~~~

A new fun blog hop that I can't wait to meet more friends through!!
This will definitely keep me from cleaning!!
~~~~~~~~~~~~~~~~~~~~~~~~~~~~~~~~~~~~~~~~~~~~~~~~~~~~~~~~
Last but not least...
Kelly is hosting another Singles Friday- so I thought... now that you've peaked into my brain a little...
I'd link up- since I am single!
Ya never know!
You can read all about me all over this place but simply put:
I want a man that will love the Lord more than he loves me! That way he will love me the way God intended.
I have been praying for my future husband a lot lately. I don't know if I've already met him or have yet to- but I know God is working on his heart to be the spiritual leader of our home, the husband to support me and the daddy to our children!!
Let God and Let God!!