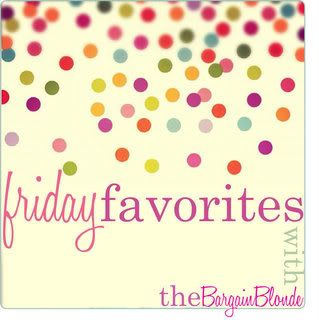 TGIF!!!
What is it about Fridays that make me so happy?!?!
Oh who am I kidding?? I'm always happy!!!
~I dreamed we got a big donation for the Leukemia and Lymphoma Society last night.
It's invading my dreams!! Please donate!!
~I love Football Rivalries! It's so fun!!
~ I have such a shopping problem... this is not new!!
~I can fit into a youth jersey now and it fits like a woman's!
Hot damn for a cheaper price!!
~I love my Gamecocks!!
That is all!
~I love my life! How often do I say this... but it's great!
There's nothing spectacular and it's not a big party... but I am blessed beyond measure!!
Praise the Lord!!
1. My favorite grade in school was

probably Senior year. I had a blast! I was more in my element at SOA and had the best friends! I remember concerts, prom, getting in trouble! :-) All such fun!!

.
2. My favorite teacher was
hmmm-so many teachers had an impact on me- but the name that comes to mind is my 4K teacher... Mrs. Wilson- she never forgot me! I loved her!! In college I also had a soft spot for my English prof- not because he was a hottie, but he was also there for me when my aunt passed!!
.
3. The highest level of education I have completed is

college degree baby!! BS in Early Childhood Education .
4. School lunches for me were usually

made by moma! I even went thru a phase of taking cereal to school! LOL Until high school- I actually liked our school lunches!!

.
5. The amount of money you'd have to pay me to go back to high school would be

hmmm knowing what I know now?? I'd still need a hefty amount! I did love high school at SOA, but I love my life too much now to go back to that. Besides- everything I went thru, good and bad- made me who I am today! .
6. A few things that will always remind me of going back to school are:
football season starting, school supplies on sale at walmart, fall clothes .
7. The first day of school was always

fun... I was never too anxious b/c I missed my friends and knew after school I'd get to go get supplies. My binders had to match my books!!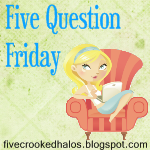 1. What is your favorite fall family tradition?
Thanksgiving!! It's the time my family can all get together and see one another! SO many great memories!!
2. If money weren't an issue, how many kids would you have?
As many as God wanted- but I'd say 4... let me get married and start with 1 first!!
3. If you were to get a tattoo, what would it be and where would you put it?
Well I already have 3 and I'm planning my 4th and 5th.
The next will be a gerber daisy with my aunt's name in a petal on my left hip after I complete my marathon!!
4. What condiment is a must in your house?
Ketchup!!!
I love that junk!!
5.

How did your spouse/fiance propose?
This one's kinda moot- I'm not married! Far from... LOL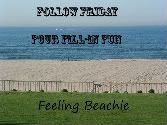 This week's statements:


1. I wish I had ___ to ___
2. I stopped wearing ____
3. My favorite song right now is_________because________.
4. I always sing while________.
My Answers:


1. I wish I had _more money__ to _shop__
2. I stopped wearing _a bigger size! :-P___
3. My favorite song right now is_She's so Mean and I Want you Back__because_both are fun and new and NOT PLAYED OUT!!___.
4. I always sing while_I'm in the shower! It's a little concert!! __.