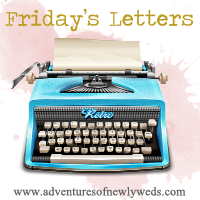 Happy Friday my dears!!
We made it! Wooo Hooo!!
I am so excited for the weekend!
Dear Friday:
I missed you darling!
Why do you stay gone so long and leave so quick?!
Dear Baby Ducks:
You are getting so big!
#LOVE
Dear Fellow Readers:
Y'all ever notice that when we were "required" to read these books we had no interest??
Now they all look so good to read!!
Funny the change when you aren't being forced to do something!!
Dear God:
I see you and love you!
Thanks for smiling down on me and reminding me you are there!!
Dear Hunger Games:
Welcome to the DVD family!
#May the odds be ever in your favor!
Dear Self:
You have a shopping problem!
But you get it honest from yo' moma!!
Dear Ross:
Thanks for having such cute clothes at such great prices!!
Dear JCPenney:
Yeah- you made me proud on your deals too!
Dear Palmetto Moon:
This dress is to die for! Why couldn't you have my size?!
PS- yeah I needed a Medium!!
Pause for happy dance!
Dear Gamecock Football:
You are less than a week away!
Hence the need for above dress!!
I can NOT wait!!
GOOOO COCKS!!
Dear Lovelies:
Have a great weekend!!
XOXO